Tech Talk | How the Development Bank of Singapore solves on-prem compute capacity challenges with cloud bursting
The DBS team was tasked to solve their compute capacity problem. They wanted to provide faster insights and analyze data for a range of use cases but didn't have the ability to scale compute elastically on-prem.
One use case that challenged them was customer call analysis. With the millions of customer calls they get every year, DBS manages over 50TB of customer data and audio files. This data needed to reside on-prem for compliance reasons. With on-prem compute limitations, they looked to the public cloud to analyze this data and selected "zero-copy" bursting as the best approach.
In this tech talk, we'll discuss why DBS turned to Alluxio's bursting approach to help solve these challenges. Vitaliy Baklikov, SVP at DBS, will discuss:
Challenges and inefficiencies with their prior data stack

Moving to a disaggregated data stack using Alluxio

Bursting data without persisting in the cloud

An overview of Alluxio's "zero-copy" hybrid bursting solution
Get access to the on-demand video


Vitaliy Baklikov is the Senior Vice President at DBS bank with over 15 years of experience in advanced analytics and distributed architectures. He is currently building a next generation Enterprise Data Platform for the bank that sits across private and public clouds. In his role, he leads a team of architects that drive the evolution of the platform and tackle various use cases ranging from batch and streaming big data processing to sophisticated Machine Learning workloads. Previously he held various roles at startups and financial institutions across US, UK, and Russia.
Speaker: Vitaliy Baklikov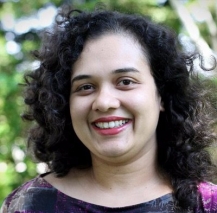 Dipti Borkar is the VP of Product & Marketing at Alluxio with over 15 years experience in data and database technology across relational and non-relational. Prior to Alluxio, Dipti was VP of Product Marketing at Kinetica and Couchbase. Dipti holds a M.S. in Computer Science from the UC San Diego, and an MBA from the Haas School of Business at UC Berkeley.
VP, Product and Marketing at Alluxio