Tech Talk | Accelerating analytics in the cloud with the Starburst
Presto + Alluxio stack
Get access to the on-demand video
With the advent of the public clouds and data increasingly siloed across many locations -- on premises and in the public cloud -- enterprises are looking for more flexibility and higher performance approaches to analyze their structured data.
Join us for this tech talk where we'll introduce the Starburst Presto, Alluxio, and cloud object store stack for building a highly-concurrent and low-latency analytics platform. This stack provides a strong solution to run fast SQL across multiple storage systems including HDFS, S3, and others in public cloud, hybrid cloud, and multi-cloud environments. You'll learn more about:


The architecture of Presto, an open source distributed SQL engine

How the Presto + Alluxio stack queries data from cloud object storage like S3 for faster and more cost-effective analytics

Achieving data locality and cross-job caching with Alluxio regardless of where data is persisted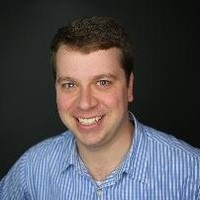 Matt has been working in various engineering roles in the data warehousing and analytics space for the past 10 years. Prior to Starburst Data, Matt was Director of Engineering at Teradata leading engineering teams working on Presto. Matt was part of the team that led the initiative to bring open source, in particular Presto, to Teradata's products. Prior to joining Teradata, Matt architected and led development efforts for the next generation distributed SQL engine at Hadapt which was acquired by Teradata in 2014.
Dipti Borkar is the VP of Product & Marketing at Alluxio with over 15 years experience in data and database technology across relational and non-relational. Prior to Alluxio, Dipti was VP of Product Marketing at Kinetica and Couchbase. Dipti holds a M.S. in Computer Science from the UC San Diego, and an MBA from the Haas School of Business at UC Berkeley.