The Alluxio POSIX API enables data engineers to access any distributed file system or cloud storage as if accessing a local file system with an added performance improvement. This reduces the effort and complexity for data engineers to run their machine learning or legacy workloads on new data storage without data migration or data duplication.
In this Office Hour you'll learn about:

How to install and setup the Alluxio POSIX API to enable data access to disparate storage systems, including AWS S3

Tensorflow model training using Alluxio POSIX API to read data from S3

Open Session for discussion on any topics such as solving the separation of compute and storage problem, unifying multiple storage systems, and more
Interested in learning more?

Running Machine Learning Workloads with Tensorflow + Alluxio + AWS S3
Gene Pang is a founding engineer and PMC Maintainer of Alluxio. Previously, he worked at Google. Gene earned his PhD from the AMPLab at UC Berkeley, working on distributed database systems, and holds an MS from Stanford University and a BS from Cornell University.
Founding Engineer at Alluxio
Bin Fan is the founding engineer of Alluxio, Inc. and the PMC member of Alluxio open source project. Prior to Alluxio, he worked for Google where he won the Technical Infrastructure Award. Bin received his Ph.D. in Computer Science from Carnegie Mellon University working on distributed systems.
Evangelist and Founding Member at Alluxio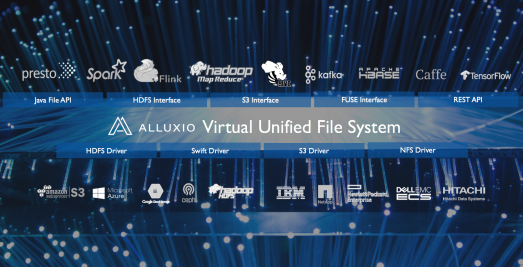 ...a data orchestration layer for compute in any cloud. It unifies data silos on-premise and across any cloud to give you data locality, accessibility, and elasticity.
Whether it's accelerating big data frameworks on the public cloud, running big data workloads in hybrid cloud environments, or enabling big data on object stores or multiple clouds, Alluxio reduces the complexities associated with orchestrating data for today's big data and AI/ML workloads.